SiC UV TOCONs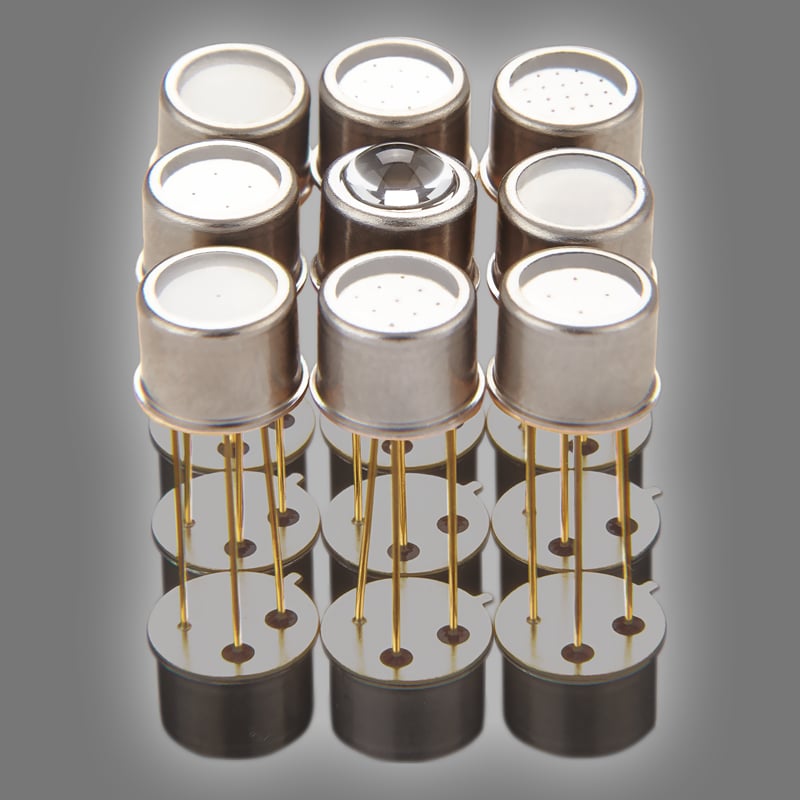 SiC based UV sensor with integrated amplifier and 0 – 5 V voltage output
Measures intensities from 1.8pW/cm² up to 18W/cm²
Spectral response for broadband UV or filtered for UVA, UVB, UVC or UV-Index
Also available for blue light (GaP chip) or visible light (Si chip) measurement.
Available in TO5 housings or as miniature sensor probes (stainless steel or plastic).
Also available for operating temperatures up to 120°C (standard is 85°C).
Please learn more about the sglux TOCONs here: TOCON selection guide.
All TOCONs are always on stock. They can be ordered via our web shop or with an email addressed to welcome@sglux.de. Alternatively, we are happy to issue a quotastion or you may click on our shop's QUOTATION function, instead of CHECKOUT.