SiC UV Spectrometer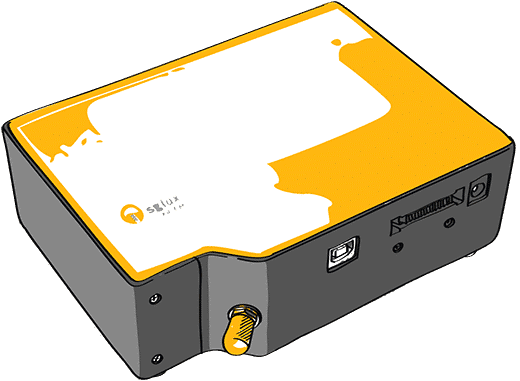 world's first SiC based UV spectrometer
The high visible blindness of SiC now allows precise UV spectrometry in the presence of strong visible radiation (no stray light effects).
SiC's high radiation hardness and low dark current create an enhanced dynamic range compared with Si-photodiode based spectrometers.
First product of the new series is now available: The UV lineSiC128 (128 pixel spectral resolution, 200nm – 385nm). Measurement range adjustable to narrower range/higher resolution on request.
Development is ongoing with an aim to achieve higher resolution and smaller size. This R&D is done in cooperating with the Berlin Ferdinand-Braun-Institute.
Showing the single result